Entry-Level Staff Accountant
Overview of the Position:
Williams & Company, P.C. is searching for the right individual to complement our team of accounting professionals.  If you are interested in a career in public accounting, we'd like to hear from you.
The Staff Accountant will be part of a large and successful regional Firm. They will be expected to work with employees in all the Firm's locations. All staff must adhere to the Firm's mission statement and Firm policies.
This position provides basic accounting, auditing, and/or other consulting services to clients within established firm and accounting guidelines. The Staff Accountant completes routine accounting assignments with minimal supervision and may help less experienced staff in completion of basic accounting, auditing, tax and/or consulting engagements. This full-time, salaried position will work a five-day schedule, defined as Monday through Friday, generally between the hours of 8:00am to 5:00pm. Additional work may be required on evenings and weekends depending on the amount and nature of the work outstanding and the time of year.
Position Responsibilities:
Become familiar with firm policies, procedures, manuals and forms

Puts forth a diligent effort to pass the CPA exam

Is responsible for performing audit or accounting procedures assigned to him/her

Is responsible for maintaining tax records and preparing tax returns and related schedules

Is familiar with standard concepts, practices, and procedures

Relies on limited experience and judgment to plan and accomplish goals

Demonstrates their understanding of what has been asked of them

Evidence that the individual is learning from their experience, from feedback provided, not making repetitive basic mistakes

Evidence that the individual is taking ownership for the work assigned

Works under general supervision
Holds a valid driver's license and is able to drive their personal car to all Firm offices and client locations

Able to work at a computer for extended periods of every work day

Can personally lift and move objects weighing up to 50lbs
Position requires a bachelor's degree, approximately 0-3 years of experience and advanced computer skills. Would prefer an individual with advanced skill level using Microsoft Word, Excel, PowerPoint, QuickBooks, and other professional software. Excellent mathematical, grammar and composition skills.
A staff accountant should have excellent oral communication skills with the public and with co-workers. This position requires discretion and judgment in making decisions, which generally are based upon precedent or standard operating policies and procedures. The position involves confidentiality over information, routine decisions, attention to detail and production of qualified work products.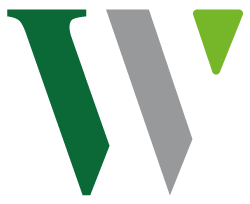 How to apply for this position:
To apply please submit information to our careers@williams.cpa email. From there, someone will reach out personally to connect.