Overview of the Position:
Senior Accountants handle in-charge responsibilities on specific projects under the supervision of higher-level personnel. They will help less experienced staff in completion of basic accounting, auditing, and/or consulting tasks and supervise, mentor, and train other staff as assigned. Seniors should show initiative in obtaining assignments that will further increase their technical and leadership skills.
Primary Responsibilities:
Prepare monthly and yearly compilations

Prepare individual, corporate, partnership, and other tax returns with minimal supervision

Participate in and assume in-charge responsibilities for reviews and audits

Perform in-charge responsibilities of specific tax, accounting, audit, and consulting engagements with little guidance

Supervise and review work of staff accountants and accounting specialists

Directly correspond and communicate with clients in a professional manner

Due date responsibility

Work collaboratively to provide overflow and backup support for other team members

Complete tasks according to firm standardization efforts further implanting our one firm motto.
Career Path Concentration:
Enhance efficiency and effectiveness on engagements during planning

Develop technical knowledge to perform in-charge responsibilities

Research and proposes resolution to technical tax and A&A matters

Develop client relationships with engagement manager or in-charge

Assist to develop additional services for existing clients

Begin to take an active role in the community and as a professional to represent the Firm and generate new business leads

Assist with Firm recruiting efforts as needed

Pass CPA exam
Advanced skill level using Microsoft Applications, QuickBooks and other professional software

Excellent mathematical, grammar and composition skills

Excellent oral communication skills with the public and with co-workers

Uses discretion and judgment in making decisions based upon operating policies and procedures

Attention to detail and production of a quality work product

Understands and follows the firm's processes and procedures

Holds a valid driver's license: ability to travel to all Firm offices and client locations
Operates in a clerical, office setting.

Able to sit at a desk and work at a computer for extended periods of every workday.

Can lift and move objects weighing up to 15lbs.

This full-time, salaried position will work a five-day schedule, defined as Monday through Friday, generally between the hours of 8:00 a.m. to 5:00 p.m.

Additional work may be required on evenings and weekends depending on the amount and nature of work outstanding and time of the year
Bachelor's Degree in Accounting or Related Field

Minimum of 2 years of experience

CPA license (preferred)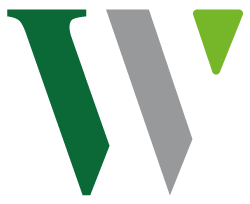 How to apply for this position:
To apply please submit information to our careers@williams.cpa email. From there, someone will reach out personally to connect.