Front Office Administrator
Overview of the Position:
This position is responsible for providing a broad spectrum of administrative support in a fast paced, challenging and rewarding environment.  Requirements include extensive people, communication, organizational, technical and process skills, and the ability to continuously prioritize multiple projects.
Primary Duties & Responsibilities:
Provide administrative support to multiple departments in a manner that optimizes efficiency, resources, and client satisfaction.

Act as central communication person between all staff levels and between clients & staff.

Prepare correspondence, proofread, and format documents.

Maintain a service-oriented and can-do attitude, be welcoming in demeanor with the constant ability to stay positive and professional.
Review correspondence, reports, and other documents; prioritizes routing of documentation

Champion process improvement efforts by effectively communicating problems and inefficiencies and take charge to provide solutions.

Uphold, support, and promote all company policies and procedures.

Complete tasks according to firm standardization efforts further implementing our one firm motto.

Oversee client acceptance, set-up, and maintenance procedures.

Work collaboratively to provide overflow and backup support for other team members.

Perform other duties as assigned by the Firm Administrator or Office In-charge
Tech savvy with the ability and desire to embrace necessary software applications and adapt to new programs and processes with ease.

Proven ability to solve problems and find answers independently.

Ability to work independently with limited supervision as well as work cooperatively with all levels of management and employees.

Working knowledge of tax returns and financial documents for communication with clients.

Strong written and verbal communication skills.

Intermediate to advanced proficiency with all Microsoft Applications.

Superior organizational and follow-through skills with strong attention given to details and deadlines.

Flexibility to change direction frequently between tasks and between different clients.

Proven ability to work in a high-volume, fast-paced, deadline driven environment and handle multiple projects with prioritizing, planning, and organizing projects simultaneously.

Open to constructive feedback and willing to implement feedback and on-going self-improvement.
This job operates in a clerical, office setting.

Able to sit at a desk and work at a computer for extended periods of every workday.

Can lift and move objects weighing up to 15lbs.

This full-time, hourly position will work a five-day schedule, defined as Monday through Friday, generally between the hours of 8:00 a.m. to 5:00 p.m., with one hour (unpaid) for lunch.

Additional work may be required on evenings and weekends, depending on the amount and nature of work outstanding and time of the year.
High school education or GED

Previous work experience in an office setting; Work in public accounting firm preferred.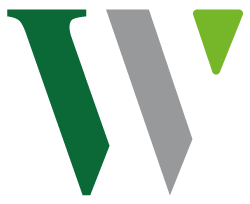 How to apply for this position:
To apply please submit information to our careers@williams.cpa email. From there, someone will reach out personally to connect.