Overview of the Position:
This position will assist clients, shareholders and staff with bookkeeping, basic accounting, basic tax and payroll functions. Due to client contact, the Accounting Specialist must be highly professional in dress, manner, and communication skills.
Primary Duties & Responsibilities:
Process monthly GL accounts

Prepare bank reconciliations

Prepare state sales, use and excise tax

Prepare annual 1099 and 1096

Prepare and maintain year-end payroll records (Tax deductions payroll records)

Prepare year-end W2's

Maintain client depreciation schedules

Prepare Federal and State payroll tax returns

Review year-end financial statement

Maintain client relationships

Use discretion, analytical thinking, and independent judgment

Work toward continuous quality improvement

Stay current with changing technology, including software programs

Uphold, support, and promote all company policies and procedures

Other duties as assigned
Ability to operate PC compatible computers.

Advanced skill level using Microsoft Word, Excel, PowerPoint, QuickBooks and other professional software.

Excellent mathematical, grammar and composition skills.

Excellent oral communication skills with the public and with co-workers.

Familiar with appropriate styles of office and professional correspondence and forms and related materials.

Operates copy machines, facsimile machines, and 10-key calculator.

Ability to interpret written word and understand verbal instructions as related to any duties assigned.

Requires discretion and judgment in making decisions, which generally are based upon precedent or standard operating policies and procedures.

Attention to detail and production of a quality work product.

Holds a valid driver's license: ability to travel to all Firm offices and Client locations.
Associate degree in Accounting or Business Administration (preferred)

2-3 years of experience in payroll/bookkeeping
This job operates in a clerical, office setting.

Able to sit at a desk and work at a computer for extended periods of every workday.

Can lift and move objects weighing up to 15lbs.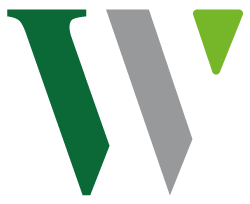 How to apply for this position:
To apply please submit information to our careers@williams.cpa email. From there, someone will reach out personally to connect.