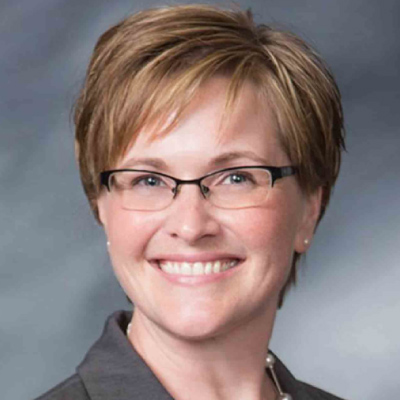 In her unique role of Quality Control Director, Sherry Titterington sees opportunity to use her favorite verb, "enhance" every day. Simply put, Sherry's job is to find ways to make things better for everyone around her both inside and outside the firm.
Sherry graduated from Buena Vista University with a BA in accounting and then the University of South Dakota with a master's in business administration, giving her insight into how the firm helps clients as well as how she can help the firm.
Technology is central to her mission of monitoring all the moving parts of the firm, but also creates challenges. (Including all the passwords!) "I actually remember saying when I was getting a second monitor set up many, many years ago, 'I don't think I will use more than one screen.' Now I wonder if I should get more than the four I currently have."
Outside the firm, Sherry enjoys all aspects of living the lake life in West Lake Okoboji.