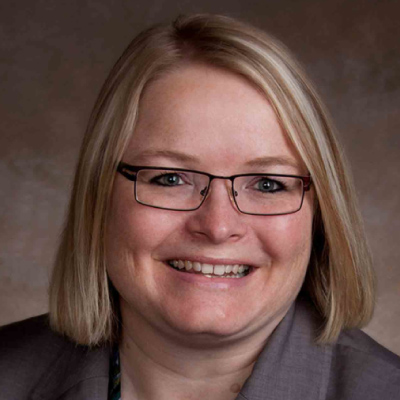 Shauna M. Kauth embraces new territory. Whether she's wandering deep into the forest in the Black Hills or is exploring new ways to be a trusted advisor to her clients she's always pushing herself to go further.
Shauna started with Williams & Company after graduating from Wayne State College. "When I first began (in public accounting) I thought it was all about our clients' past year and helping fill out forms for compliance reasons. I didn't think I needed great communication skills. What I've learned over the years is while we still do that type of work, it's more about helping our clients with their future."
And whether she's helping clients with their estate and trust work or other kinds of tax planning she approaches everything she does with that learning mindset. She's an avid reader and uses learning as an opportunity to increase personal satisfaction and confidence both personally and professionally.
"I've always felt more satisfaction and confidence in life and my career after learning something new. The challenge is how we use that information to better ourselves and others."