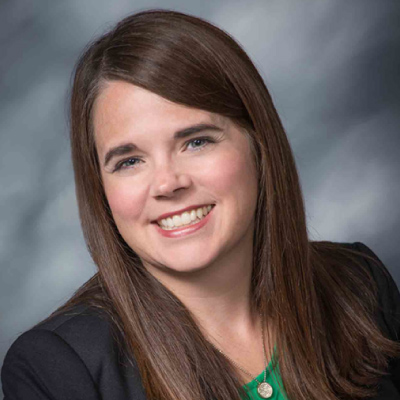 President & Managing Shareholder
Ebony Rahe has been making a difference for clients since she joined the firm in 2002. She's passionate about the future and helping both clients and the firm navigate change to continue to be successful. She applies deep knowledge of tax and accounting to see beyond what clients have done in the past to advise them on practices that will take them into the future.
Beyond that, Ebony applies that forward thinking to the Williams & Company. As Managing Shareholder, part of her responsibility is helping people see beyond what the firm is today to what it will be. That means adapting to whatever comes her way.
"My first year as managing shareholder was 2020. I am proud that our firm came out of COVID stronger and more unified than ever." She also embraces a future what will be shaped by remote work opportunities for the firm's people to work anywhere, anytime for clients.
But that doesn't mean working 24/7. Ebony values the opportunity to nurture the person beyond the profession. She models that for others by spending time with family and supporting her children in all their activities.