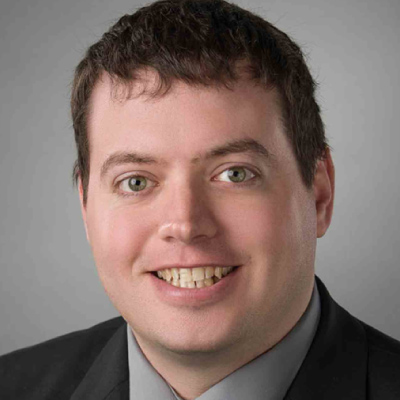 It's impossible to define someone in a single term, but it would be difficult not to include the word teamwork among those that shapes who Chad Regnier is as a professional and a person. Whether helping government and not-for-profit clients meet their audit requirements or spending time camping with friends at the Crystal Springs Ranch Rodeo teamwork is core to who he is.
Since interning with the firm in 2011, Chad has been an integral part of the team. After graduating from South Dakota State and completing a Master's of Accounting at the University of South Dakota he joined Williams & Company to collaborate on solutions to clients' accounting challenges. Over his career he's learned to appreciate the opportunity to chat voice-to-voice on the phone creates to facilitate teamwork as well as relationships.
"I used to only want to contact clients via email. I used to hate calling people on the phone, but now that's my preferred method."
Team is also fundamental to how he spends time outside of work. He's an avid follower of anything sports related – especially the Minnesota Twins and Minnesota Vikings.