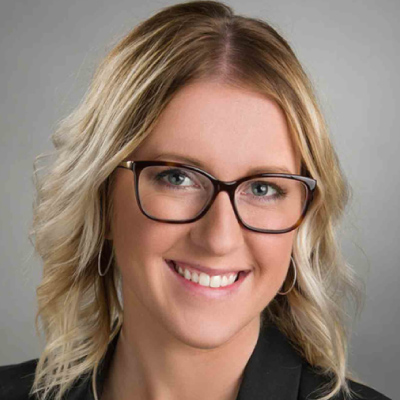 Leadership is central to Alex's practice of accounting. After graduating from Buena Vista University, she embraced the opportunity to be at the forefront of accounting and attest work for long-term care facilities. She is a leader on both comprehensive audit engagements and in navigating complex Medicare and Medicaid reimbursements and applying data analytics to how facilities operate.
But Alexandrea Keller doesn't spend all her time on the leading edge of accounting. She also sees the value in appreciating where she came from. She enjoys spending time at her family's farm and remembering her childhood and making new memories with her own kids.
She gives back to the Alzheimer's Association in honor of her grandfather who suffered from the disease. "I know firsthand the devastating effects that Alzheimer's can have on individuals and their families and care deeply about finding a cure."
Alex also welcomes opportunities to continue learning – whether through listening to self-improvement audio books (a current favorite is How to Say Anything to Anyone by Shari Harley) or traveling with her husband.